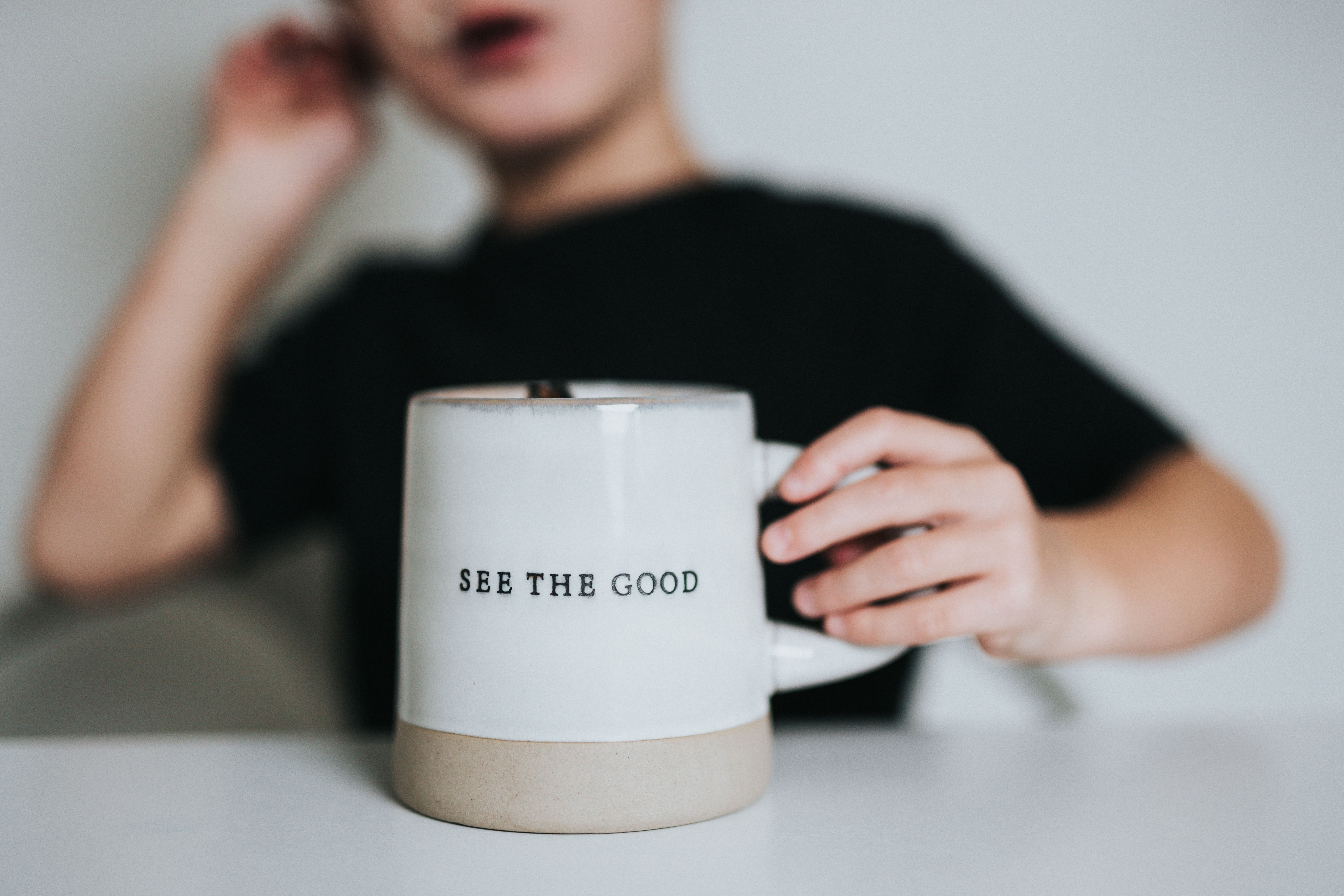 (…and the dumpster was filled with rancid milk and rotting broccoli and dog poop bags.)
WHEN I WAS IN HIGH SCHOOL, my theater teacher used to tell us that instead of saying we were nervous before a show, we should tell ourselves that we were actually excited. Both nervous and excited are "aroused emotions," meaning they trigger a response in the body that prepares you for action. They're two words for the same sensation.
But sometimes, there are no substitute feel-alike words for what you're experiencing. Flipping the shittiness feels saccharine and silly at best, tone deaf and demeaning at worst. You might be feeling exhausted, defeated, enraged, lonely, confused, or some kind of special cocktail of all the above ingredients. "Positive self-talk" probably feels pretty empty, and pretty hokey.
It does to me, too.
Because the thing is that positive self-talk doesn't always work.


THE NOT SO GREAT POWER OF POSITIVITY
Studies have shown that if you don't believe what you're telling yourself, and you don't already have high self-esteem, your brain knows you're telling yourself lies. The University of Waterloo published a study in the Journal of Psychological Science concluding that "repeating positive self-statements may benefit certain people, such as individuals with high self-esteem, but backfire for the very people who need them the most." And what's more, you start to feel ashamed of the fact that you AREN'T that person you're trying to tell yourself you are.
What's even more interesting to me is that the aforementioned study also said that when asked to list both negative and positive thoughts about themselves, the people who had lower self-esteem actually felt BETTER when they were allowed to say the negative thoughts about themselves. The so-called positive feelings that were being generated came directly from their so-called negativity. It's no wonder we stay in negative self-talk loops – we stay where we believe we belong.
PROACTIVE, NOT REACTIVE.
Positive self-talk isn't necessarily empty and it most certainly isn't bad. But jumping straight to the "talk" part of "positive self-talk" is skipping the vital step of determining what it means to actually be positive in the first place.
If there is ONE message I hope you internalize about harnessing positivity during the toughest of times, it's this:
Positivity isn't inherently feel-good, happy, or rainbows in the sky.
Positivity is NOT about uplifting mantras and affirmations.
Positivity is about being proactive, not reactive.
Positivity is about being proactive, not reactive. Click To Tweet

Positivity is about recognizing the full spectrum of a situation – the highs, the lows, the lights, the darks, and everything in between – and making a proactive choice to move forward.
By this logic, positivity won't always feel good. It might feel uncomfortable, you might feel angry, there might be sadness lingering in the background or dread pushing its way through to the front of the line. Your problems won't disappear and you won't be handed solutions on a silver platter. And so you might feel discouraged or like you're doing things "wrong."
But as long as you're being proactive, not reactive, I can assure you – THAT is positivity in motion.
HOW CAN I BE PROACTIVE RIGHT NOW?
Some words are easily flipped. And while maybe you can't flip the stinky dumpster fire of dog-shit and turn it into a babbling brook filled with glistening pebbles…maybe, just maybe, you can flip what positivity actually means to you.
Nervousness to excitement. Positive to proactive.
The words we choose to use hold so much weight. It's vital we dissect what they mean to us before we decide what we do with them.
Instead of asking yourself, "How can I be positive right now?", try asking yourself "How can I be proactive right now?"

Report back in the comments. I'd love to hear where your proactive choices take you.