WANT isn't just an acronym, it's a revolution. And it's meant to be lived out loud.
Want to boost confidence, live fearlessly, and shift self-talk at your next event, workshop, conference, panel, or cozy shindig? Need a keynote talk or interactive workshop for your business, conference, university, or organization that'll actually spark real, lasting change?
Katie is currently booking both private and public engagements through the end of 2019. Click below to find out more info, get ideas, and lock down a date …or scroll down to see a selection of what's gone on in the past.
Can't wait to spread the (good) word with you!
---

Katie will be speaking at these upcoming public events and workshops:
9.12.20
KOMO STUDIO
For the KOMO Studio Community
Virtual event
Learn more HERE
9.19.20
NAVIGATING YOUR SELF-TALK DURING THE FOR NOW NORMAL
Hosted by Aaptiv
Virtual event
Get your tickets HERE

WANT POP-UPS
30-45min self-talk workshops
hosted on IG Live or Zoom "pop-up" style
All pop-ups announced 24-48 hours in advance
Follow on Instagram @katiehorwitch to attend the next one!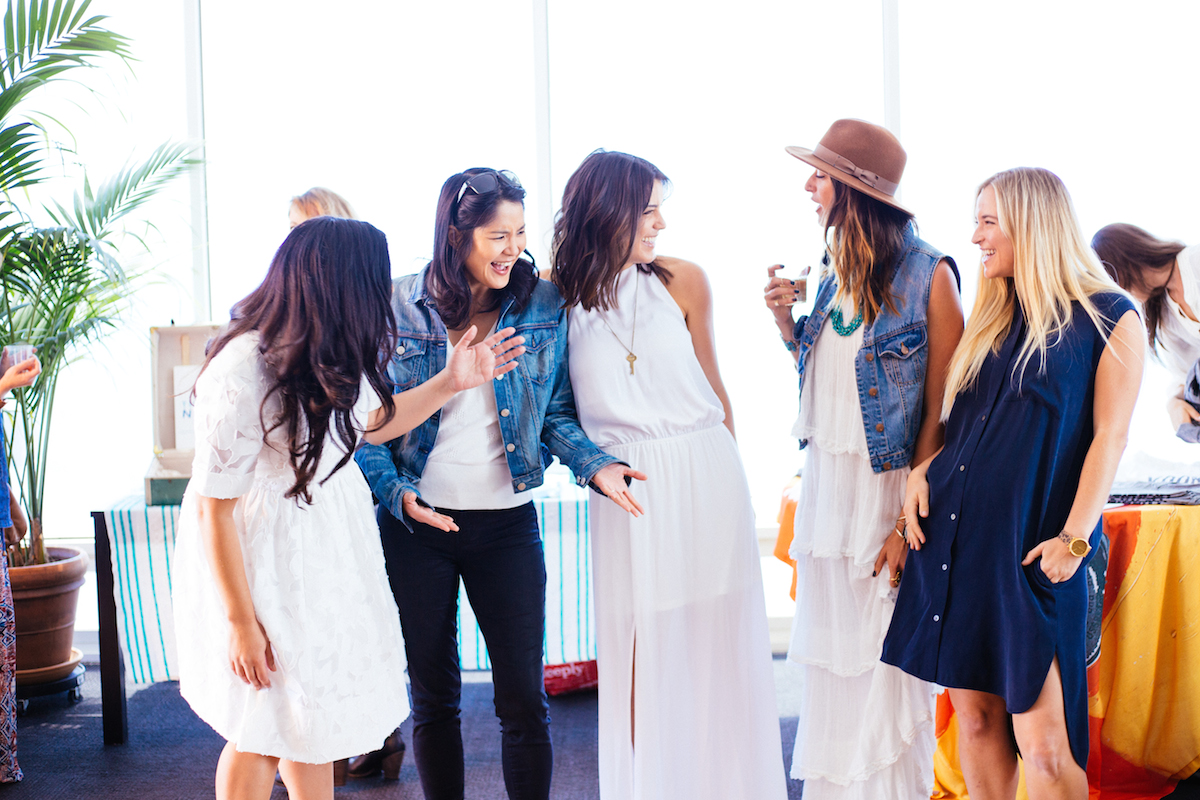 PAST PUBLIC EVENTS, SPEAKING + WORKSHOPS:

SXSW – Confidence Is Beautiful panel
Hosted by The Female Quotient
Austin, TX
See the recap here
How To Activate Your Inner Activist
A WANT original event
New York City, NY
See the recap here
GOOD: A Wellness Festival
hosted by GOOD
Philadelphia, PA • Los Angeles, CA • New York, NY
See the recap of their first conference here
Women's Leadership Conference
University of New Haven
New Haven, CT
WANTyourself: An Afternoon Of Moving Forward Fearlessly
A WANT original event
Malibu, CA 
See the recap here
Dream, Girl Panel
Hosted by EPIC Fitness + Lifestyle
New York City, NY
The WANTiversary: The Women Against Negative Talk Anniversary Party
West Hollywood, CA
See the recap here
Communicating with Confidence workshop
Lululemon Residency
Los Angeles, CA
Moving Forward Fearlessly: A Purpose Project Workshop
Hosted by Lululemon
New York City, NY
Rock What You Got! Women's Summit
Hosted by Twin Cities Expo
Brooklyn Center, MN

Empowered Voice Conference
Hosted by Finding Your Shine Podcast + Crate Media
Columbus, OH
The Big Green Couch Launch
Hosted by POUND: ROCKOUT. WORKOUT
Los Angeles, CA

The Fullest Book Club
discussing Braving The Wilderness by Brené Brown
New York City, NY
See the recap here
THAT GIRL TAKES OVER
Hosted by I AM THAT GIRL
New York City, NY
WITMA NYC: Holistic Fitness + Well-Being From An Integrative Perspective
Hosted by WITMA + The Assemblage
New York City, NY
Building Your Brand + Living It Out Loud
Hosted by the Speranza Foundation
New York City, NY
How To Survive While Making It
Hosted by cARTel No Budget Film Festival 
Los Angeles, CA
Worthy Women + Wellness
Hosted by Worthy Women LA
Los Angeles, CA
Iconic Beauty keynote speaker
Hosted by Iconic Beauty Pageant
Los Angeles, CA