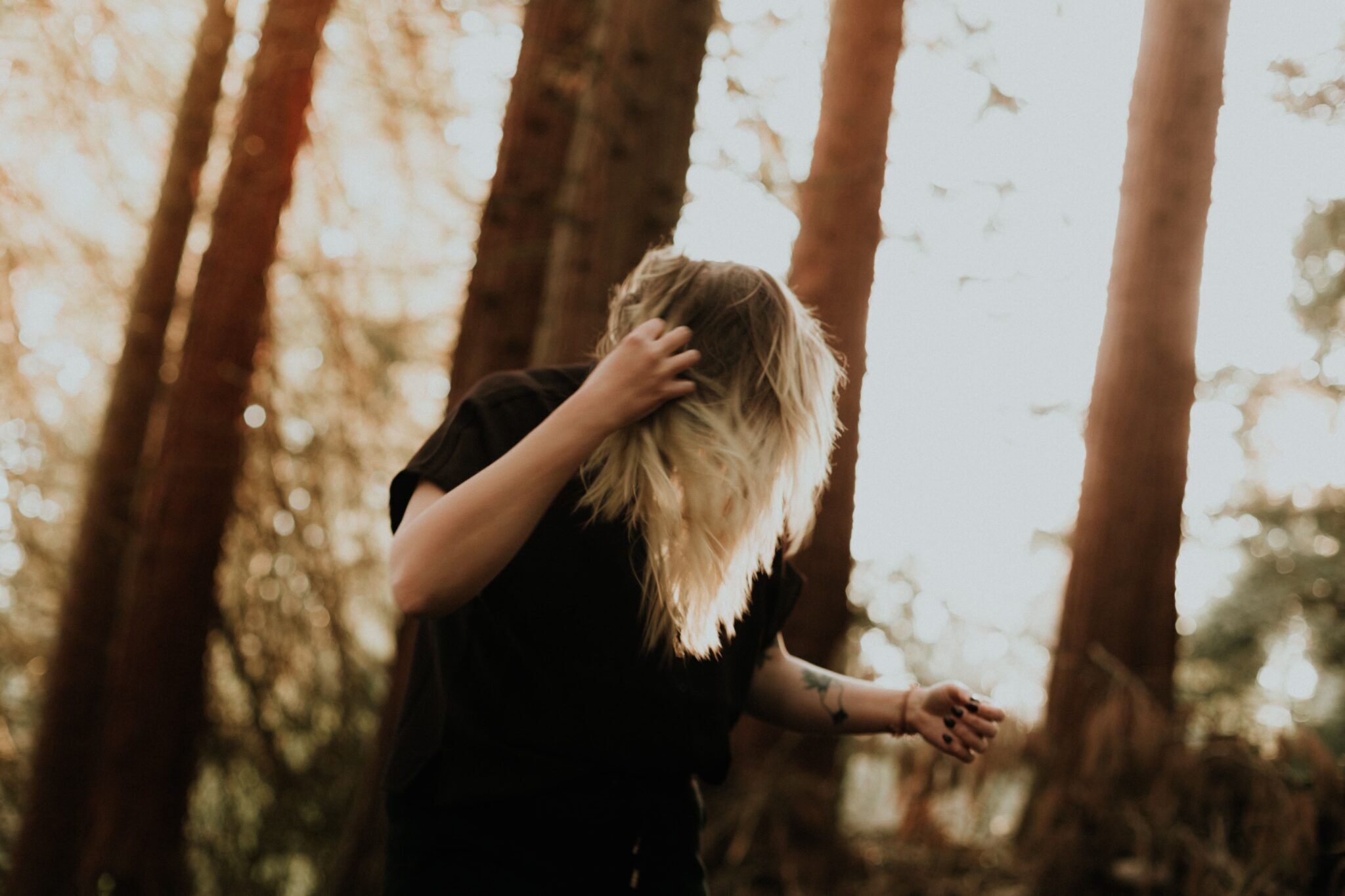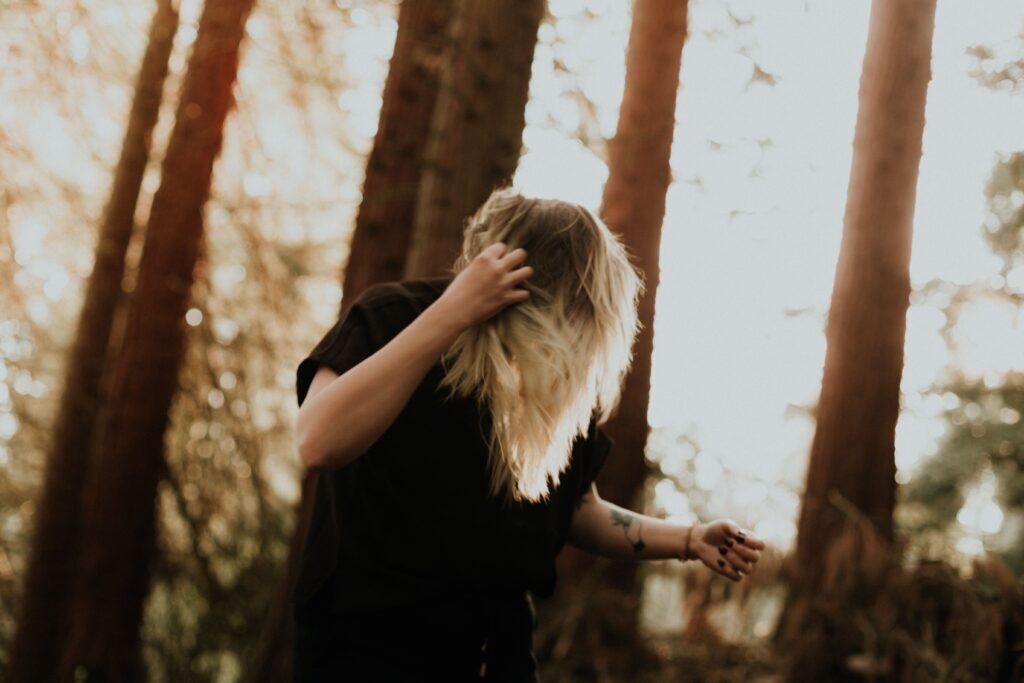 I am high-strung. It's not that I'm not easygoing or that I'm quick to argue – not in the least. My high-strungness manifests in waves, or rather, in jolting earthquakes that eventually rumble themselves out.
My high-strungness comes in the form of ghost worries – the fears associated with what might happen. They're anxiety-filled what-ifs that wind their way around my neck and heart if I let them, all but paralyzing me in the moment and preventing me from fully experiencing expansive joy.
My latest ghost worries came during my recent trip to Hawaii. The backstory: I was in a minor car accident late last fall, which resulted in my car's bumper needing to be taken completely apart and reassembled. Even though the other party was completely at fault (don't text and drive in stop-and-go traffic, peeps!), it was taking for-ehhh-ver to get the repair to actually happen. Finally, after multiple supervisor calls and a few minor annoyances, all was squared away and I turned in my car on my way to LAX with relief – the relief that comes from being a good responsible adult who makes good responsible adult things happen. And it would all be done by the time I got home!
And then, the day my vacation was supposed to end (and the day my car was supposed to be fixed), I got an unexpected call.
It was a sweet-sounding receptionist, telling me they took apart my vehicle and they discovered additional damage and it was an additional $4,000 worth of damage and an adjustor needed to come look at the damage on Tuesday and I could please feel free to call with any concerns about the damage thank you have a nice day.
Oh sure, my logical brain knew this is something that happens and it really wasn't a huge deal. But my high-strung brain flipped. the. f. out. What if insurance doesn't cover it? What if I owe 4 grand? What if they won't cover a rental? What if this is proof that I should have done this sooner, that I should have been more responsible, that I should have saved more money, that I shouldn't have left the full-time job providing the steady paycheck that would have given me a buffer? The narrative that began to storm up in my brain was that I was lazy, had failed at being responsible, and therefore was less lovable. It was an idea that loomed over my head like a dense fog threatening rain even though the weather reports predict a 10% chance. The joy I'd had minutes before of soaking in the sun all day then getting to go home to my comfy bed was swiftly being replaced by anxiety and the feeling that time was moving way too slow.
Ghost worries are those small, subjective missteps that equal a possible, objective fail. Click To Tweet
The thing about ghost worries is that they're usually triggered by something small and seemingly inconsequential to others. You felt awkward during a conversation? The ghost worry tells you that they'll never want to talk to you again. You left the air on when you left the house? The ghost worry tells you your utilities bill will suffer. You forgot to email that person back? The ghost worry tells you they probably hate you by now. You missed an important meeting? The ghost worry tells you you're fired. Ghost worries are those small, subjective missteps that equal a possible, objective fail.
My ghost worries manifest as an awful flutter (more like electric jolt) in my chest when it seems the impending future will reveal that I'm doing basically everything wrong.
What I've realized over the years is that my ghost worries have to do with adulting. Growing up, I was an easy target for meaningless teasing – the kind that people think is funny to do as a sign of love (pigtail-pulling syndrome, anyone?). My family's even admitted this to me: I'm an easy target because I internalize things. I'm the type of person that people who love to get a rise out of others…love to get a rise out of. I was teased in middle school for being "perfect" because I color-coordinated, I was teased at home for being sensitive because Katie-directed sarcasm wasn't something I found funny. I was told I was clumsy, double-left-footed, irresponsible, and couldn't handle "nice things" because I didn't keep my stuff pristine.
I'm a human mess, and instead of learning to embrace that, I was convinced there was something wrong with me. My ghost worries became about who I was instead of what I did.
If you're like me, you know that ghost worries feel heavy. They literally feel heavy in your body. They're what can make numbing tactics seem so appealing, because if we're numb we can't feel the weight build. Emotional eating (or restricting), over-exercising, binge-watching, sleeping way in, biting comments, sharp attitude, isolation, immersion…it's easy to find our own unique brand of numbing when ghost worries are all around.
However, when we numb our ghost worries, we're never actually addressing them. When we ignore that they're there, we also ignore that we can change their effects.
It's not about what triggers me, it's about how I respond. Click To Tweet
These ghost worries haven't gone away, and I'm sure they never will. They're a knee-jerk reaction so engrained in my nerves that not even the finest surgeon could reverse the triggers. But what I've learned over time is that it's not about what triggers me, it's about how I respond:
I TEMPER MY THOUGHTS.
I've learned to only worry about things I can control in the moment, and leave the rest for later. When it comes to ghost worries, the emotions of the situation are always (okay, usually) greater than the reality of the situation. But that doesn't mean that I ignore the emotions. I never, never, never push my emotional response out of the way. Because to me, when I push my emotions aside, I'm telling myself my emotions aren't valid. I'm reinforcing the narrative that I'm too sensitive or an easy target.
I am the perfect amount of sensitive, and my breadth of emotion has given me everything good in my life. But what I do is separate the emotion from the situation, not letting them dictate predictions that I'd have no say in. My ghost-worry predictions always give me no say in the matter. Nope. Feel the emotion, don't feed it.
I TALK THEM OUT LOUD.
I've learned to lean into my ghost worries, to talk them out with someone I trust who thinks highly of me but sees me as human, not infallible or immune to mistakes. And sometimes, if I'm alone when the ghost worries arise, I'll talk them out to myself. Not to freak myself or anything, but I usually talk about the worst thing – actual thing, not emotion or perception – that could happen, and how I'd respond to that (again, actually respond, not emotionally respond). Usually when I get that out of the way and realize there would be a game plan even in that scenario, a small piece of that "unknown" is removed.
The unknown agitates those of us who are selectively high-strung – so talking things out to yourself is kind of like soothing the wound. Even better is when you can talk it out with someone else, because validation that you're still lovable and worthy takes away the worry that this makes you otherwise.
Feel the emotion, don't feed it. Click To Tweet
So, what happened? Well, first off, the fear I was irresponsible and lazy gradually faded when I realized that nothing that was happening was anything that wouldn't have happened if I'd taken my car in a couple months ago. Talking it out also made me realize that even if worst-case-scenario I had to pay for everything, I would be majorly inconvenienced but I wouldn't be, like, sleeping on the street or disowned by my loved ones.
More importantly, I felt. BIG TIME.
Feeling my emotions in the moment allowed me to experience them at their height, then gradually move through them. Although I could literally do nothing about the situation right then and there, I knew feeling everything in the moment would allow me to be pragmatic and proactive later on (squashing emotions always makes me reactive later, I've found). Also, I got to enjoy the end of my vacation fully and bask in that special kind of relaxation that comes when you realize you love where you are but you love where you came from.
It's Tuesday now, I'm home, I've already talked to the insurance adjuster (everything is fine, everything is covered*). I'm bummed I'm out a car for another few days, but I would have been way more bummed if my high-strungness had stolen away that last glorious day of vacation for what turned out to be nothing. Because, turns, out, it was one of the best. We swam in the ocean one last time, drove up the coast with the top down, and explored a local beach town we wouldn't have seen if we'd stayed on the path. At one point, I tilted my head back and watched the treetops, hanging over us like a ceiling, roll on by.
I thought about how lucky I was. And about how that's what ghost worries do, really: try and convince us we're not as lucky as we really are.
*But then again, I still don't have my car back…so you never know 😉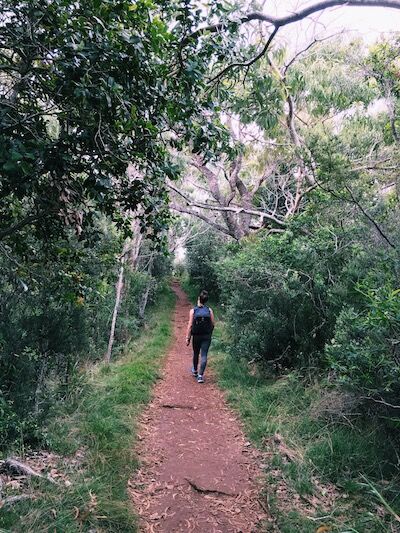 WANT YOURSELF:
I know I'm not alone on this one. I've shared my ghost worries with you – now I want to hear some of the things that make your heart flutter (and not in the good way). Is it awkward conversations? Accidentally-sent emails? A run-in with an old boss or an ex-flame? In the comments, let me know, and then tell me what it is that your ghost worries are actually about. No problem if you don't know yet – the first step is going on the quest to find out!