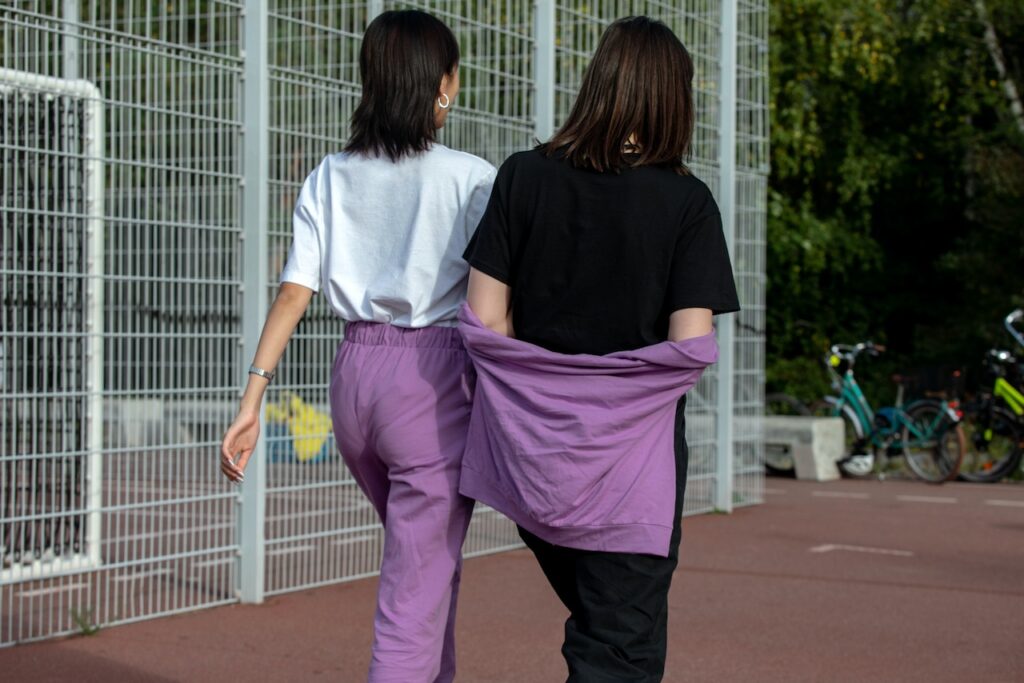 People talk all the time about how the media influences the way we view our bodies, but just as strongly and pointedly, it influences how we view friendship.
As pop culture would have it, we're supposed to have a posse, and we're told that every good story has a sidekick. We see sister-friend relationships that seem to have stood the test of time, women who've been friends since middle school and still share the exact same bond they had as children. We watch at the Carrie-Miranda-Samantha-Charlottes and wonder if that's what friendship is supposed to look like. Or maybe it's Rachel and Monica and the rest of the clan. Or maybe friendship is Dion and Cher. Or maybe it's more like a Mary-Rhoda thing. Clarissa and Sam, maybe?
There's this idea that we should have "best" friends…but what do we REALLY want out of those relationships?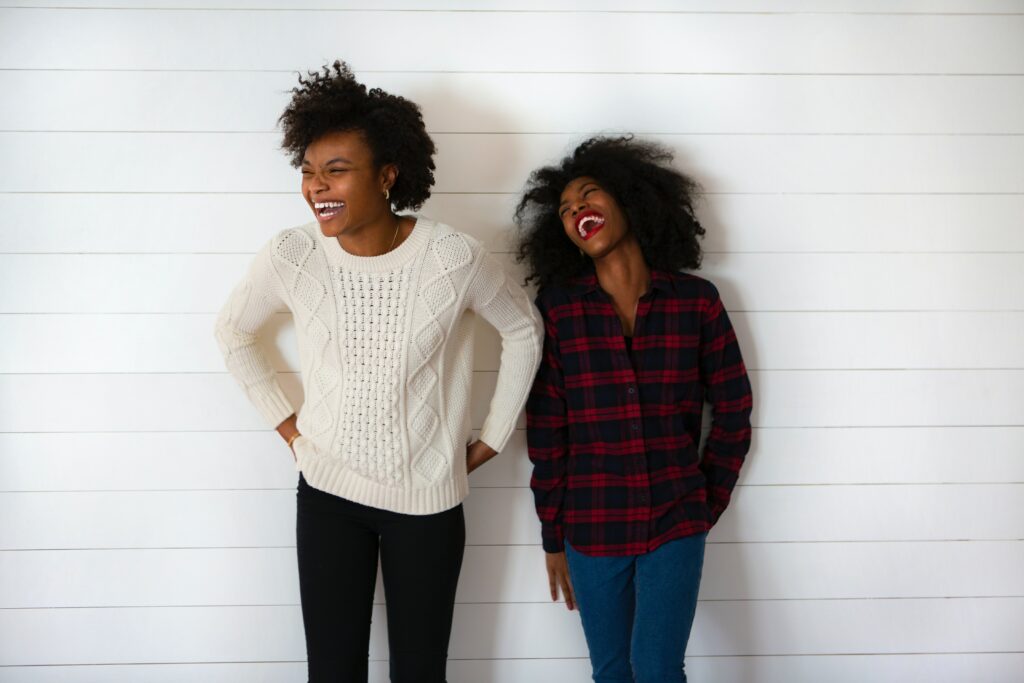 Some of our friends we know through the gym and some we've known our whole lives. We enjoy going out on adventures with certain friends the most, but then there are others who always have the best advice to give.
In a world that's put such importance on pairings, what does it really mean to have a best friend? And how many are you allowed to have in order for them to remain the "best?"
As kids, we have "best friendships" that last for days, months, or years. We think our best friends need to fill every category – be the adventure buddy, the confidante, the adopted-family-member, the mentor, the sounding board – that one person is supposed to be ALL those things like we see on tv or watch in the movies or read about in books or hear about in songs. But when we start to grow up, we begin to wonder why these friendships aren't as all-encompassing as we once thought they should be.
Friendship as an adult is even more complicated. No longer bonded by the confines of proximity (You're in my class? Let's be friends!), we're now able to choose who and what we keep around. In theory, this should make for even richer, deeper, more prolific friendships. But in reality, more and more of us are finding that the playground of adulthood is surprisingly barren.
Study after study after blog post tells us how important friendships are to your well-being, but not many talk about the kinds of friendships that keep you most fueled and fulfilled.
With social media, everyone's just a few degrees away from everyone else, and we end up with a mass of acquaintances or friendly-friends. The thing so many of us are missing aren't friends per se, they're those rich soul-connections that ever so subtly push us to be better than we were before. We're looking for a sense of belonging for sure – but we're also hungry for connection with people with whom we need no pretenses.

All kinds of friends are important: friendly acquaintances, friends, good friends, best friends, and everything in between. But our culture places a special importance on that last one; the friend of the "best" variety. These are the kinds of people who are supposed to do the whole friend thing, well, the best. Best friends keep up with each other. Best friends support each others ups and downs. And best friends are the ones you usually make the point to talk to or see the most. Best friends usually have common interests. Or maybe your variation of a best friend means someone you have the most longevity with – someone who you've known for so long they're practically a sibling. Whatever our own personal brand of bestie looks like, we're supposed to feel completed and sated by their presence.
And yet, sometimes we're left feeling disconnected…even if we do have best friends.
The solution? It's time we change our language around friendship.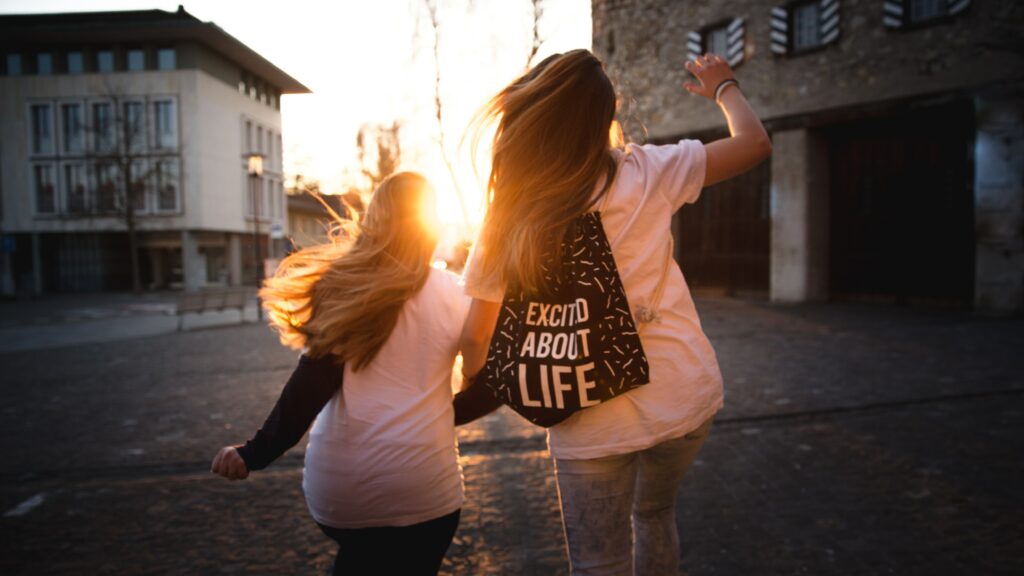 While many of us put the most importance on "best friends," I'd like to argue that what we're really craving are soul-mate friends: people you bond with on a supernaturally deep and profound level.
Distance or time doesn't matter when it comes to soul-mate friends. It doesn't matter whether you live two blocks away or two time zones; if you see each other every week or once a year. Maybe they're a best friend, maybe they're just a friend-friend you feel preternaturally connected to.
Basically, soul-mate friends aren't about quantity of time or connections, they're about the quality of the time and connections you DO have.
Soul mate friends don't mirror who you are - they introduce you to who you're meant to be. Click To Tweet
The more people I meet, the more I realize how real the struggle of adult friendship is, even after you've got a good stable of peeps in your life. In this mini series Making Friends As An Adult, I'll be dissecting how to meet like-minded spirits, what we're actually craving in connection. Having felt for so many years of my adult life like I didn't have a "person" (that's the Meredith-Cristina influence talking) despite having all kinds of friendships, this is a topic that sits very deeply in my head and heart. I hope what I've learned can help someone out there start to create soul-satisfying relationships of their own.
This week is all about how to recognize a soul-mate friend in your life. And it's not just for those people who have them so they can tag their friends and share on their Facebook walls and all the other stuff we do when we find something that makes us squeal "That's us!" to our friends. This is for those of us who are still looking, still searching, because just like in a romantic relationship, you've got to know how to recognize those little-big things that really matter.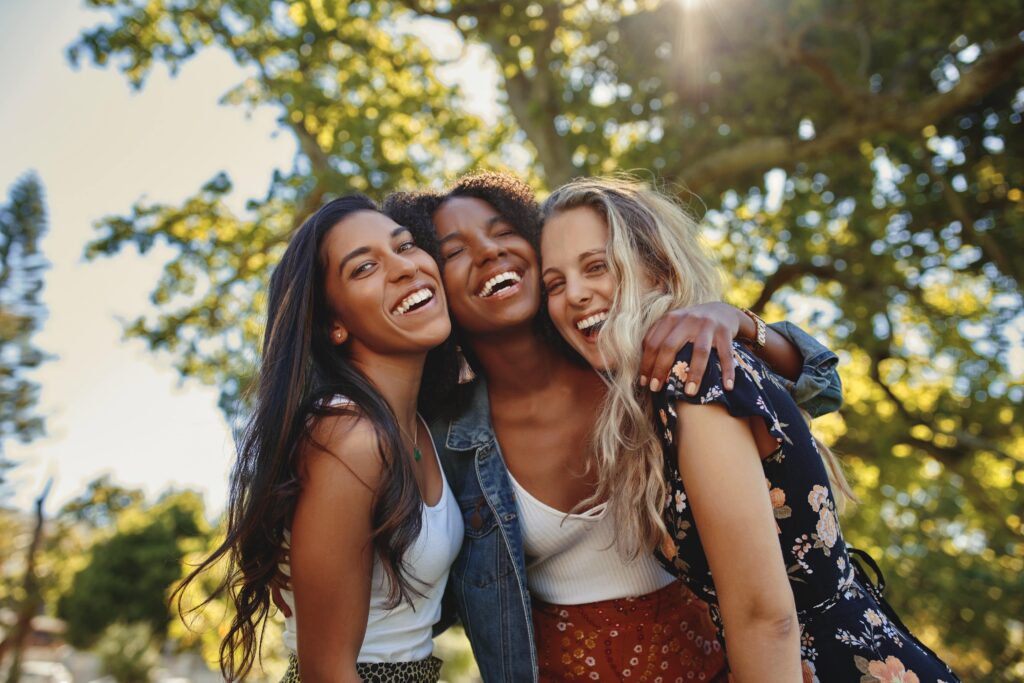 Here are 5 qualities of a soul-mate friend:
They propel you forward. Soul-mate friendships are the ones that do not stay stagnant. A soul-mate friend will inspire you to do more and be more, and be a proactive participant in your own life story instead of a mere spectator.
They celebrate your successes. Soul mate friends see you as a team mate, so a success for one is a success for all. Sure, maybe sometimes they get envious; everyone does. But envy is different than jealousy: jealousy, by definition, is a reaction to the threat of losing something you have. Envy, however, arises when you find yourself lacking something someone else has. Envious moments are little gifts from the universe, informing us of our most sacred desires and all the potential we have within ourselves. Soul-mate friends will always celebrate with you, and if envy arises, it's viewed as healthy inspiration instead of something with a negative connotation.
They frustrate you sometimes, and that's okay. No relationship is perfect – but true soul mate friends are able to weather disagreements and discrepancies with respect and empathy. They might not always say what you want to hear and you might not make the same life choices they would in the same situation, and one might want to hang all the time while the other is just struggling to create a semblance of a social life. But each soul-mate friend accepts the other for who he or she is and understands that minor frustrations are simply learning opportunities and chances for growth.
No topics are off-limits. Soul-mate friends help you verbalize things you've been working through in your head and heart, and you're able to speak freely without fear of judgement. You might have differing opinions, but that is part of what's so great about your relationship – you both can express the way you think and feel, approaching the other with curiosity instead of animosity.
They offer support and wisdom based on who you are, not on who they think you should be. The love between soul-mate friends is the kind that meets you where you're at. Many times in relationships – any relationships – we project our feelings and biases onto the other person, giving advice based on what we think is best for ourselves. Soul-mate friends, on the other hand, recognize that you are your own person, with your own goals, aspirations, opinions, and emotional intelligence. Their support and wisdom reflects what  they know to be true of you. This isn't to say they won't call you out on what's lacking in your life, but it's based on what they see YOU need to be your own fullest self (instead of what might work for them in the same situation, or who they'd like to see you be).
You feel wholly, completely yourself – even if you're still just trying to figure out who exactly that is. You know you've got a soul-friend if after all of the above, you feel exactly who and what you are in that very moment, no matter how confusing life seems or how much or little you have yourself figured out. You feel the weight of false pretenses lift, and your friendship doesn't require even one iota of adaptation. Soul-mate friends might not see each other often, but when they do it is some of the most refreshing, rejuvinating time in the world. Because it's time each person gets to fully exhale and be exactly who they're supposed to be.
We're not looking for besties, we're looking for soulies. Click To Tweet
I will say, there's one big thing Carrie and the girls got right. It's in that episode when they're discussing soul mates, if there's really one person you're supposed to be with the rest of your life in a romantic sense. Beaten down, confused, and contemplative, Charlotte proposes an idea: "Maybe we can be each other's soul-mates." Oh Charlotte. You always were.
Soul-mates aren't just romantic relationships. They're friendships too. They're friendships especially. And they're the kind of friendships that, no matter who else comes in and out of our lives, will lead us to be the person we know we're meant to be.
---
WANT YOURSELF:
Let's celebrate those who make our world more whole…
What is the quality you value most in a friend?
And, do you have a soul-mate friend(s)? How have they impacted your life?